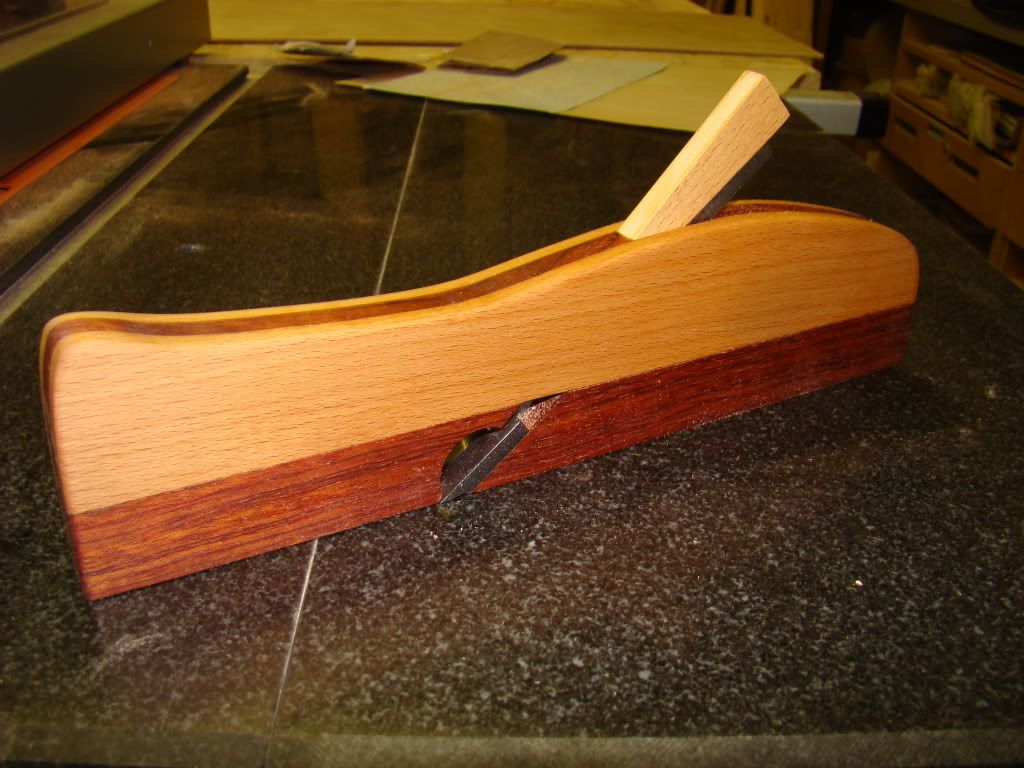 I shot part II of the assembly video after the fact, once the glue had dried up, there really wasn't much to do.
A quick pass with the band saw and I had the final shape of the plane ready for a quick bit of sanding.  The sanding process involved cleaning up the bandsaw marks, flattening the sides as they were slightly uneven.  The sole needed a quick pass with sandpaper, while holding the plane up against a square block of wood.
(more…)
---
While at Woodworking In America, I had the pleasure of talking with Ron Hock  for a bit. While I was most impressed with his $1 wooden planes (balsawood with wings) I was equally impressed by the kits he had for a shoulder plane and a Krenov style plane. I ended up buying both…ok, you got me, I bought the balsawood plane too.
I explained to Ron that I was new to tools without tails and he handed me a small wooden plane and encouraged me to try it. It felt awesome to hold and having played a bit with metal body planes I was surprised at how much more you can finesse a wooden plane. That was when he told me that the plane I was using (my first wooden plane experience) was a Krenov plane….made by Krenov himself. Not bad for a first experience.
(more…)
---